Upton 33 v 31 Tewkesbury
4th November 2012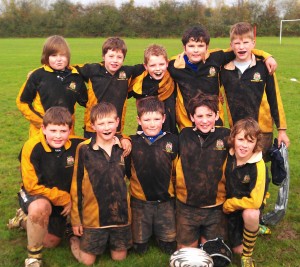 Despite a wet and cold Sunday morning at Upton, all the boys in the U12's played their hearts out. Fast fluid Rugby, strong tackling and rucking but more importantly the whole team communicated and played as a team. Putting into practice everything that they have learnt during coaching sessions.
There was not a MOTM awarded to anyone as all of the boys deserved it.
There will be training on remembrance Sunday, the boys will be ready for Longlevens at home on the 18/11/2012.