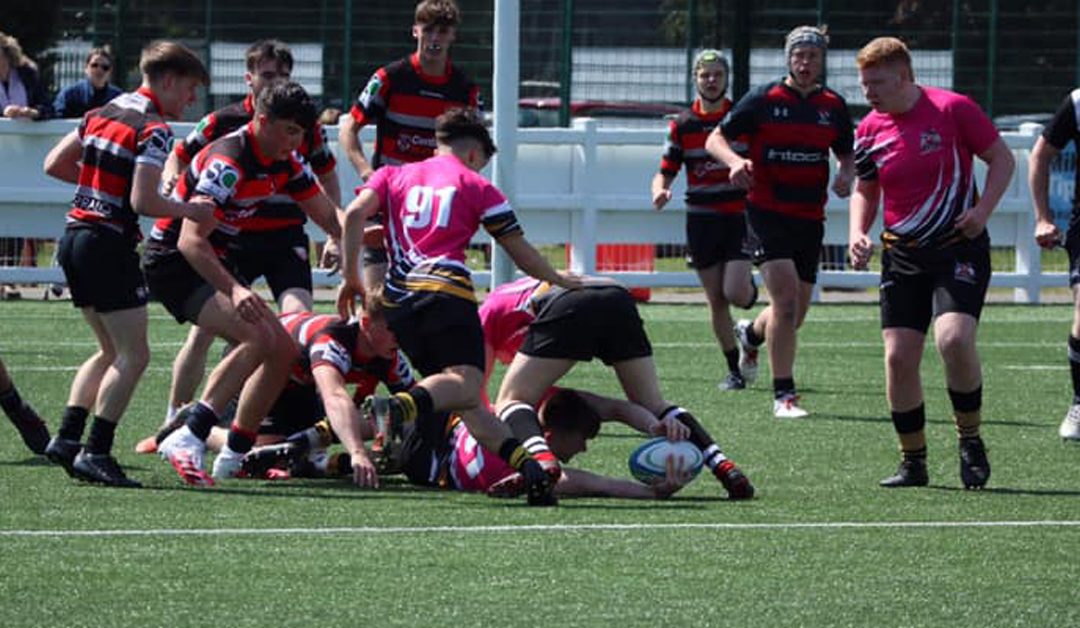 Cheltenham Tigers v Tewkesbury Tigers U17s – Sunday 2nd May 2021
It was great to the u17s back together after so long not playing. On a positive note it was a first that we turned up with more players than Cheltenham.
After over a year of not playing both teams were eager to get some points on the board early. Cheltenham scored the 1st try of the game, missed the conversion and took the score to 5 v 0.
The Tewkesbury forwards quickly took back control of the game as Alex Rolfe drove over the Cheltenham line equalising the score. Golden boot Henry Evetts slotted the ball between the posts, giving Tewkesbury a 2 point lead 5 v 7.
Cheltenham replied with their 2nd try of the game, but missed the conversion taking the score to 12 v 7. Tewkesbury were now down to 14 players as Mason Rendell was given a yellow card for a high tackle, not sure how he manages to carry step ladders and play it being 5' 8" and high tackling a 6' 4" player. So a 3rd try for Cheltenham was not long in the making, this time Cheltenham got the conversion and the score at half time was 19 v 7.
Henry Evetts scored a 2nd try for Tewksbury and once again the accuracy from his boot added another 2 points with a great conversion 19 v 14. It was very much a game of two halves with both teams having an equal amount of possession and territory made. Cheltenham got the bounce of the ball and made a break for another quick try that left the Tewkesbury defence in shock 24 v14.
It was like a game of cat and mouse, Henry Evetts ran over the line for his 2nd try of the game and once again eagle eyed Evetts pin pointed his aim and got his 3rd conversion of the game 24 v 21.
Things were now like the downhill section of a roller coaster for Tewkesbury with Cheltenham putting another 17 points onto their total. Bringing the score at full time to Cheltenham 41 v 21 Tewkesbury.