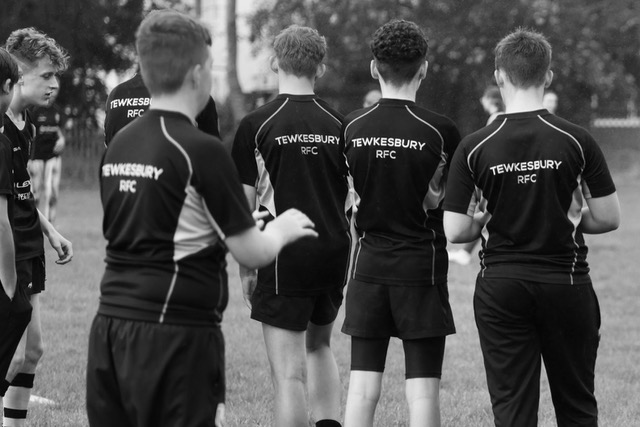 Dear Parents/Guardians
We are all really looking forward to a brand-new season and welcoming some new players. Below you will find all the information you need so that you are ready for the start of the season.
If you are not intending on returning this season please email us at tigers@tewkesburyrfc.co.uk so that we can remove you from our database.
Getting ready for the Start of the Season
Season starts on Sunday 3rd September 10.30 – 12.00 your coaches will provide any updates/information through Spond.
Complete "Register to Play"on GMS
All players were de-registered (previously known as de-affiliation/re-affiliation) in the Game Management System (GMS) by the RFU in June. The RFU requires all players to now be "Register to Play" for them to be deemed to be a player of the club.  Players who have not registered to play will not be able to take part in training and/or match fixtures.   See screen shot of a sample GMS page at the bottom of this page. 
To "Register to Play" visit GMS via the link below and enter your username and password. If you have any difficulties then please let us know so that we can help. If you have Registered to Play then please purchase membership.
Membership
Over the years we have tried to ensure the junior membership provides the best value for money and when we compare ourselves to other junior sports club in the area we remain one of the most competitive. Like everyone the Club is also feeling the pressure of increased costs, but our priority is to ensure we can provide the best rugby experience to all our players whilst ensuring the Club is in a good financial position. Therefore, junior membership this coming season will be £85.00 and £70.00 for each sibling. This of course includes social membership for 2 adults as well as membership kit for each player.
Important We do recognise that the cost of living maybe causing financial difficulties. We do not want any child to be excluded because of financial difficulties, so if you are struggling financially please do not feel embarrassed to talk to us in the strictest confidence by emailing safeguarding@tewkesburyrfc.co.uk about how we can help, but please do not ignore payment requests as the last thing we want to do is to keep chasing you for payment. To help we will be introducing membership on a payment plan where you can purchase over 2 months through GMS.
Membership is purchased through GMS so please make sure you purchase all family memberships at the same time otherwise the sibling discount will not be recognised in GMS. Please also remember we are a members' club, so please also add Parent Social Membership at check-out in order that your child can play at the club. Once items are in your shopping basket you can select which method of payment you wish to use e.g., credit card or payment plan which can be split over 2 payments. Payment Plan must be paid by 31st October.
Membership Cards: When you purchase parent social membership via GMS you will receive a Tewkesbury RFC membership card separately which will be distributed via your coach. Membership card entitles you to membership discount for bar purchases (not Sunday morning food). Member discount cannot be given by our bar staff unless a current card is shown. If you have paid player membership and selected social parental membership but have not received a card please email tigers@tewkesburyrfc.co.uk
Note: You should be able to view all members of your family from your own profile under family & friends. If a member of your family is not shown in this section please email us so we can link for you.
Email tigers@tewkesburyrfc.co.uk
Fixtures
Our fixture secretaries will load all the seasons fixtures on Spond so you know when and where everyone needs to be. The Coaches will be in further contact as the season progresses with more detailed information prior to an upcoming match.
Kit
We know that everyone loves their Tewkesbury RFC kit and this season each child who has completed the affiliation process and paid their membership in full by 31st October will receive an Akuma Tech-Tee.
For all other new Akuma branded kit please visit our online shop using the password TRFC. Do not order your membership tech-tee through the online shop.
Online Shop use Password TRFC: https://www.tewkesburyrfc.co.uk/shop/
Please order your Tech-Tee ONLY via the link below as they are ordered by the Club. 
 Our second-hand shop will also be open on Sunday mornings. If you have kit that your child has outgrown please bring it along so others can make use. Socks are not available on the website, but can be purchased in the Clubhouse. Note: We do need volunteers to help run the kit shop, if you can spare a few hours please get in touch.
Volunteering
Tewkesbury RFC couldn't operate without Volunteers. Our Junior Committee work hard to provide rugby every week during the season, as well as social events and all the associated admin that needs to be done. We'd love to have some more help so if you are interested in joining our Committee, becoming a Coach or perhaps a team manager or can help out at social events like our Fun Day, Presentation Day etc., we'd love to hear from you.
Email tigers@tewkesburyrfc.co.uk
Clubhouse
The clubhouse supports our rugby activities so we would encourage you to use the clubhouse and join in some of the events that we hold. Did you know as a member you can hire the clubhouse for parties or family celebrations. We've hosted many children's' parties as well as weddings and other family celebrations. We are also available to local businesses for meetings/presentations.
Our Riojo coffee machine offers a wide range of coffees using ground coffee beans as well as hot chocolate. Several flavoured syrups are also available. Our bar is also open serving alcoholic beverages as well as cold drinks and snacks so come on over and enjoy.
On behalf of everyone at the club we are looking forward to a great season and look forward to seeing everyone soon and thank you for your continued support of Tewkesbury RFC.
Yours sincerely
Rich Barber
Junior Chairman
Tewkesbury RFC