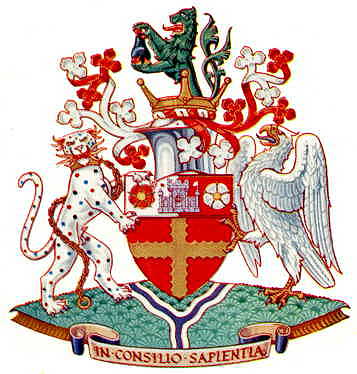 TEWKESBURY RFC JUNIOR SECTION
 RETURN TO RUGBY TRAINING 2020 POLICY
Reference documents:
Guidance for providers of outdoor facilities on the phased return of sport and recreation in England – Department for digital, culture, media and sport
RFU regulation 15.8 – Season and out of season activity
RFU Risk Assessment
England Rugby – return to rugby roadmap: Community Game
Safeguarding Policy
Extensive reference is also made to the comprehensive Health & Safety risk assessment provided by Martin Thomas
This policy has eight sections:
1] Booking a place
2] Arrival procedure
3] Health & Safety/Housekeeping & Hygiene
4] Training arrangements
5] End of session procedure
6] Pick up & Departure
7] Post session reporting
8] Data Protection
Note: Throughout this policy, the term 'Parent/Guardian' is used to denote any responsible adult acting as either parent /guardian or in a parental role relative to the player.
Section 1: Booking a place
Places on training sessions will be strictly limited. Current government rules permit no more than 5 trainees to each Coach.
Parent/Guardian will be required to complete a booking/consent form available on the junior website to secure a place before any planned session.
The booking process will be:-
Parent/Guardian to complete online booking/consent form which will be submitted through the website.
All bookings submitted to the website will be downloaded to an excel file and emailed to lead group coach as and when received.
Coaches will collate all booking/consent forms and assign places.
Coaches will communicate to individuals/parents to provide details of each session.
Players will not be permitted to join any training session unless a booking/consent form has been completed and received.
Coaches decision regarding allocation is final.
Parents/Guardian will be asked to confirm that they, or members of their immediate household, do not have any symptoms of COVID-19.
Parents will be advised that making a booking confirms their agreement with the club arrangements for first aid interventions which may require breaching of social distancing guidelines [see section 3].
Section 2: Arrival Procedure
Start times of sessions will be staggered in order to prevent large numbers of players arriving at the same time.
Session start time for each player will be advised by the Coach.
Early arrivals must wait in their car or away from the club until their designated time.
Late arrivals may be refused access if they cannot be cleared in accordance with this procedure.
Players must arrive in training kit ready to train – no changing facilities will be available.
Players will have their temperature checked by use of a non-contact thermometer on arrival which will be recorded on a spreadsheet with players name and shown as taken and accepted.  The temperature taken must not be recorded.  Parents should remain in their car until the player is approved for training. 
Any player with a temperature higher than 38 degrees will not be permitted to train and will be sent home with the parent/guardian.  If the parent/guardian is not present the coach will contact the parent directly by telephone to notify them of the temperature reading.
Once cleared, players will be advised of their designated training zone. They will then wash their hands and/or apply sanitiser and proceed to their zone.
Parents remaining for the duration of the session are not permitted into the training zone, they must wait in their car.
Coaches will wash and sanitise their hands and proceed to the training zone to await their players.
3] Health, Safety, Housekeeping and Hygiene.
A] Facilities
Changing rooms will not be available.
Toilets in the changing rooms will be accessible subject to:
Club representative present to supervise and maintain cleanliness.
Two metre markers placed outside/inside changing rooms/toilets.
Handwash, sanitisers and paper towels placed in changing rooms and disposed of in bins with plastic bags for safe disposal.
Two players allowed at any one time to use.
After visiting the toilet, players must wash and sanitise hands before returning to their designated zone.
B] Refreshments
No refreshments will be available from the club.
Players are discouraged from bringing personal items from home. Any refreshments brought from home [e.g. water bottle with their name written on the bottle] must be kept separate and used by the player only. All residues and waste must be taken home after the session.
C] First Aid
Only coaches or members of the coaching team with First Aid training are allowed to administer First Aid. As first aid interventions will of necessity breach the 2-metre distancing rule, this person will be trained in the precautions and procedures necessary to deal with COVID-19 risk.
Coaches will be provided with a First Aid kit to include, single use personal protective equipment [face mask, gloves and apron] will be provided and used in each first aid intervention. Used equipment will be disposed of in a secure and safe manner.
4] Training Arrangements
Arrangements for the resumption of training will be compliant with RFU regulation 15.8 which permits out of season non-contact training.
Fitness training sessions will be restricted to Club grounds, use of the Vineyards will not be permitted.  In order to meet the Government guidelines of a maximum of 6 people meeting and provide the correct first aid and safeguarding we will permit no more than 5 trainees and 1 Coach to each training group.  We will limit training groups at the club and appraise the situation as the Covid19 restrictions develop ensuring the club can maintain Social Distancing rules.
Each group will have a designated zone equivalent to half of a pitch which will be marked out by the use of cones. 
At the start of each session players will be briefed by their coach on the rules for the session. All training activities will maintain 2 metre distancing.  Players who fail to observe the rules or social distancing requirements will be required to leave the session immediately and leave the grounds.
All shared equipment will be cleaned prior to each session.
For any training where equipment is directly shared, such as ball handling/passing skills, gloves will be worn.
Spectators will not be allowed in the training areas at any time.
5] End of Session
At the end of the session players are required to leave the field by the designated route and to maintain 2 metres separation at all times.
Players are required to sanitise hands before being picked up.
Players must not congregate around pick-up points or club premises whilst awaiting pick-up.  Players leaving the Club grounds by other means e.g. walking, bicycle must continue to maintain 2-metre distance rule.
6] Pick-Up
Parent/Guardian picking up players must wait in their car – not around the changing rooms or club premises.
7] Post Session Reporting
Players and/or their parent/guardian are required to notify the club if they or any member of their immediate household begin to show symptoms of COVID-19.
Affected players will not be permitted to attend any further sessions until proven clear of the virus.
TRFC will undertake to identify and inform all other players involved in the same session in order that they may take appropriate advice. The name of the potentially infected person will not be revealed.
8] Data Protection
In compliance with GDPR all booking/consent forms and temperature record will only be retained by the Coach for the duration of the fitness training programme.   The lead coach will be responsible for destroying all data.   Personal data received via the website and/or email will be removed after fitness training programme has ended and normal training resumes.